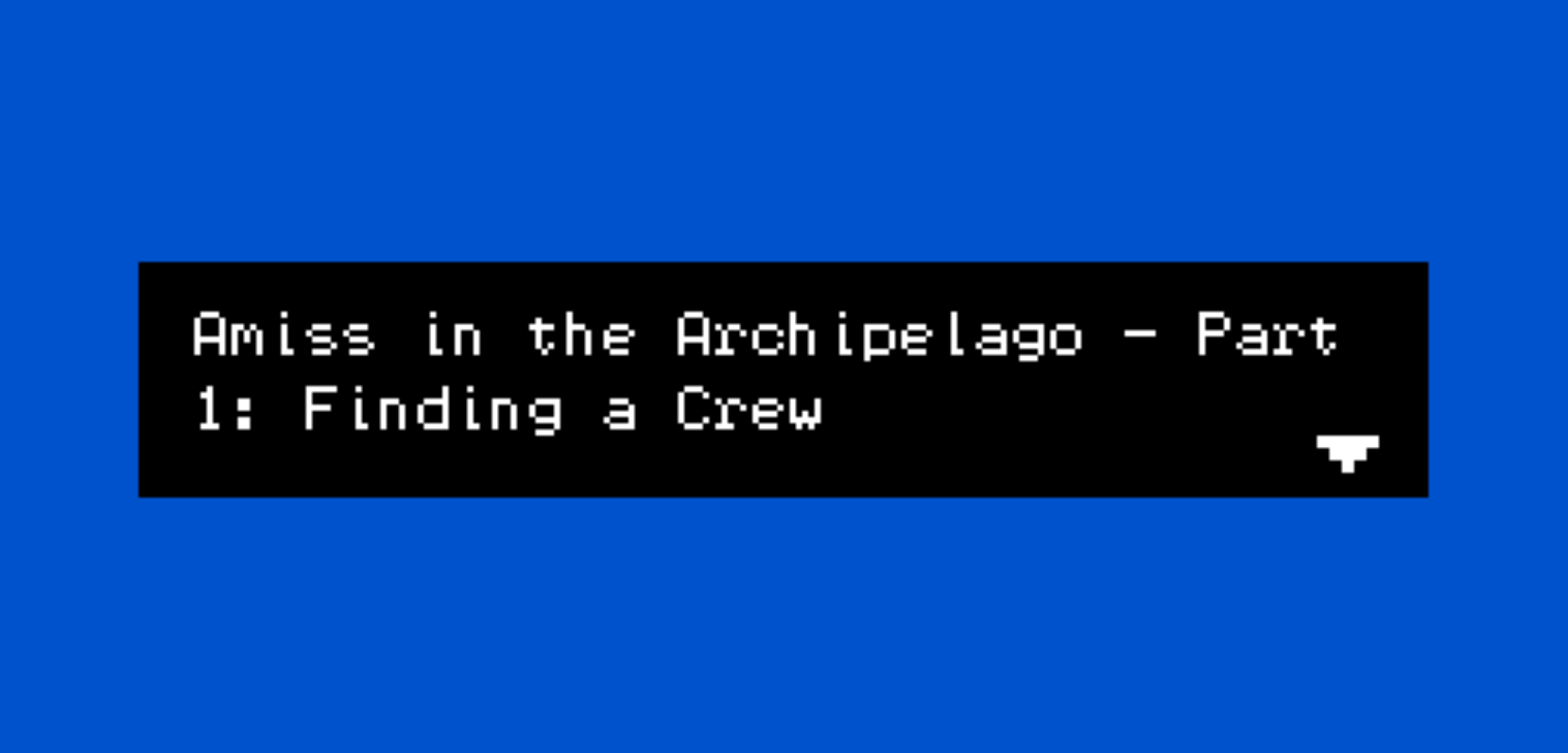 Amiss in the Archipelago - Part 1: Finding a Crew
The story so far:
You have finally bought your very own ship to start sailing the seas like you've always dreamed of! The only problem is, you need a crew to help you successfully sail the seven seas. It's your goal to make port and convince other pirates to join you, only then will your adventure truly begin.
This is the first part of a series of games. Stay tuned in a month for part 2!
Game Play:
If on a computer please use the arrow keys to move around.
If on a mobile device swipe the screen in the direction you would like to go.
To pick up items and talk to NPC's, bump into them using the prescribed methods above.
Note: This game has light crude language, suggestions of alcohol, and low-key sexual references... They're pirates, what do you expect?